Scott Weingart June 18, 2008 1
If John McCain wants to put New Jersey in play in November, he would be well-advised to abandon his most recent position on energy and environmental policy. On Monday, McCain suggested that the federal government should lift the ban on drilling off the East Coast, a policy that New Jerseyans in both parties overwhelmingly oppose. Only one New Jersey Congressman, right-winger Scott Garrett, supports drilling off the coast of New Jersey. Every other member of New Jersey's congressional delegation, including five Republicans, oppose drilling off the Jersey Shore. In the 7th District, both Democrat Linda Stender and Republican Leonard Lance unequivocally oppose offshore oil drilling.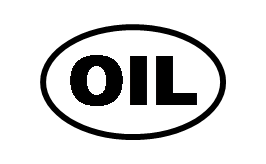 A new destination at the Jersey Shore?
However, Republican US Senate candidate Dick Zimmer's position on oil drilling is disconcerting. Zimmer told the Star Ledger that he might be willing to support some oil drilling off the Jersey shore, and that he "needed to see more details" of McCain's plan. Zimmer likes to tout himself as a moderate, but on this issue, he's to the right of everyone but Scott Garrett.